nouage
Work in progress- will be created in 2022
The performance will be about mountaineering and lunar exploration, satellite construction and hight mountain refuge, and above all it will be about restoring the stones to their lightness …
---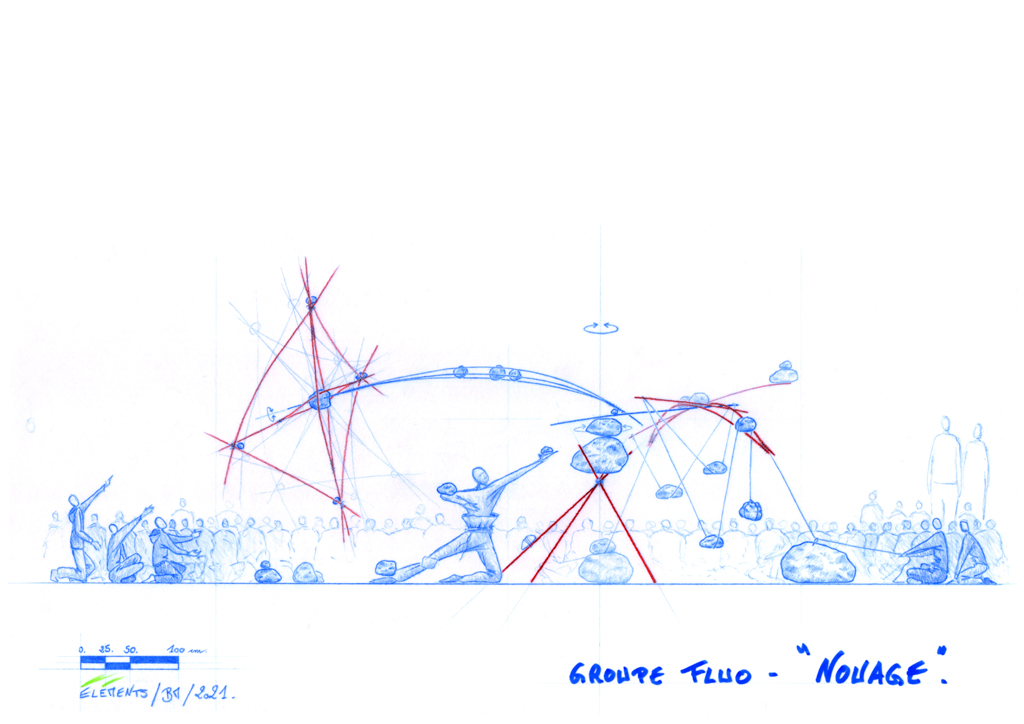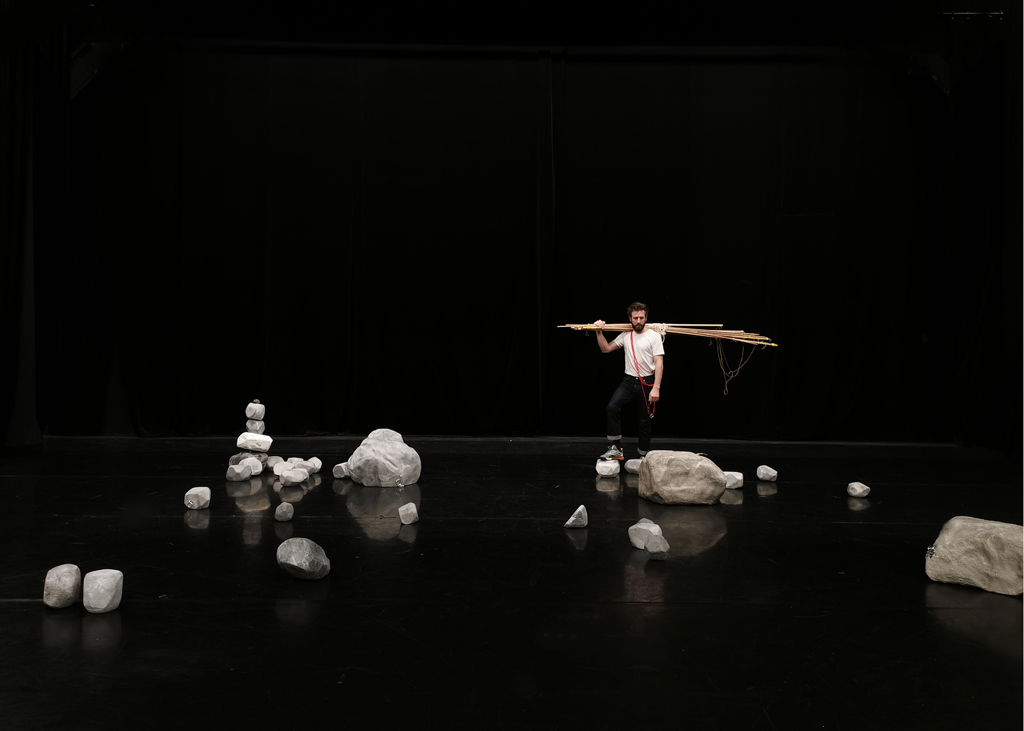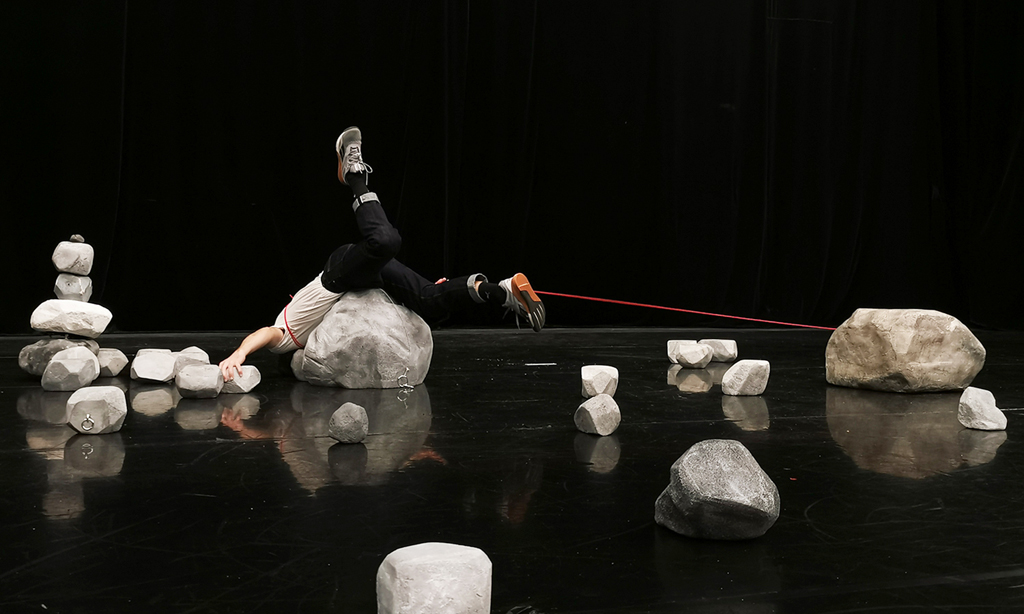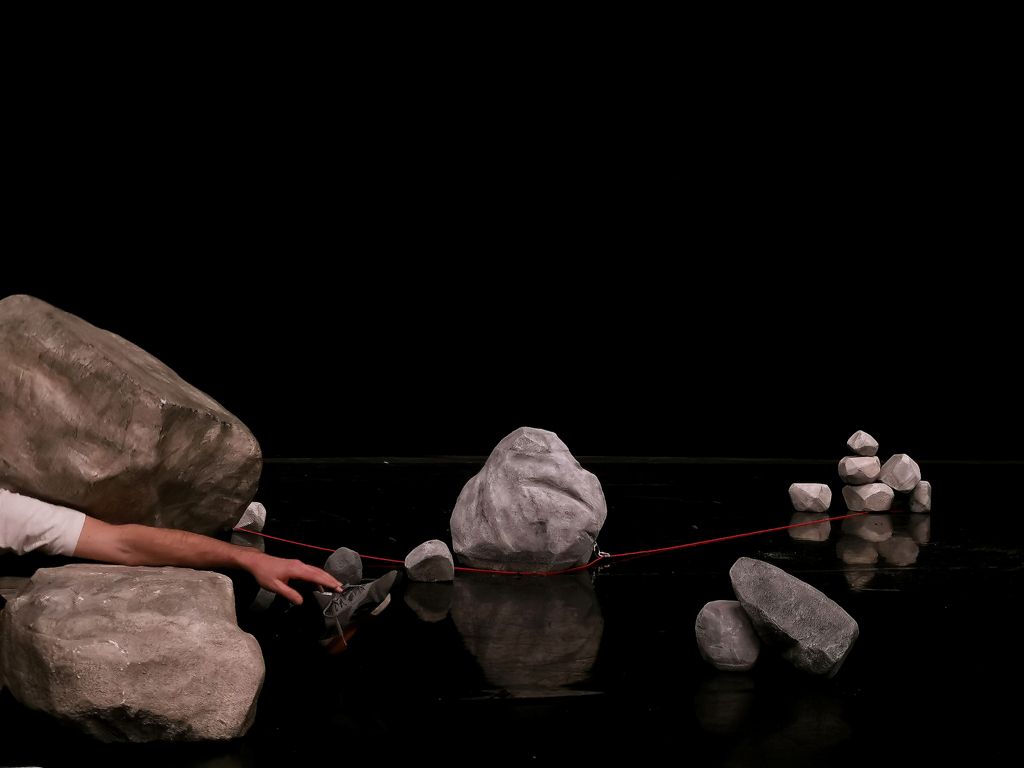 nouage
Like a child, stacking pebbles on top of each other until they wobble and cause… and reveal the magical departure of a rock moving by itself…
Making a landscape and giving back to the stones their lightness!
The pebbles, the children love them, pick them and keep them in their pockets. Also, when we are seeing a noce rock, how to not climb it?
In a abstract universe, nouage borrows the codes of mountaineering and the conquest of space. A roped man reaches a summit or sets is foot on a new planet.
With the rocks, pebbles and his small equipment (wooden rods, a little rope), he will build an architecture in balance, oscillating with gravity. With each movement, the spectators wonder with the builder/dance: will it hold? will it fall?
Hight mountain refuge or lunar satellite, the objective of this construction is simple: communicate, build to establish a link. With whom? Let's say the rest of the world.
Distribution
Conception and interpretation: Benoit Canteteau
Set technician (light-sound-object) : Tommy Poisson
Architect-designer : Bertrand Malbaux
Sound design : Grand Parc  = Nicolas Marsanne & Annie Langlois
Artistic advice: Sidonie Rochon
External view : David Rolland
Soutiens
Production Groupe FLUO
Co-production : Ville de Couéron Théâtre Boris Vian (44) , le Théâtre le THV – Saint-Barthélemy-d'Anjou (49)
With the support: l'échangeur CDCN Hauts-de-France dans le cadre de Studio libre, La Commanderie-Mission Danse SQY,  Le Grand Atelier Madeleine Champ de Mars Nantes 44, La Fabrique Laboratoires artistiques Nantes 44, La CCAS
And Ville de Nantes, Région Pays de Loire
Lenght: 35 minutes approximately
out: 2022