VOLUME(s)
Participatory project between the Groupe FLUO and inhabitants of Rennes.
With the support of l'Espace Lecture – Carrefour 18 and de Rennes librairy (SMAE)
-Performance and publication-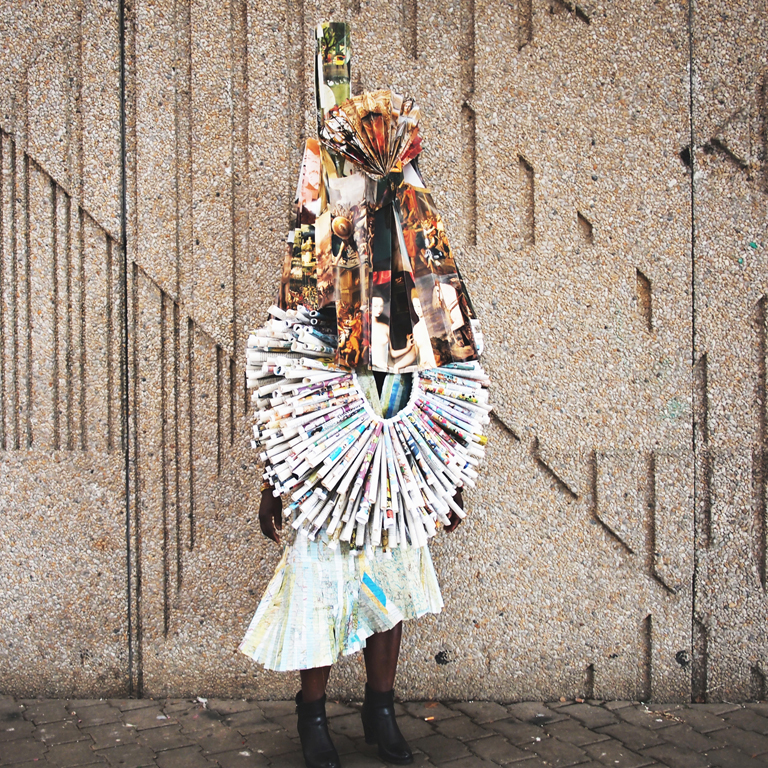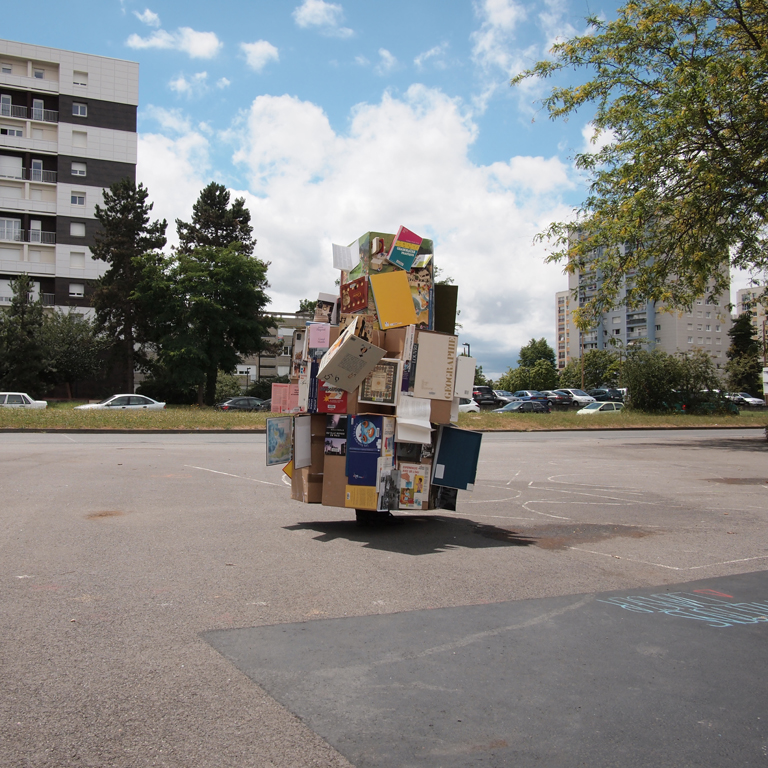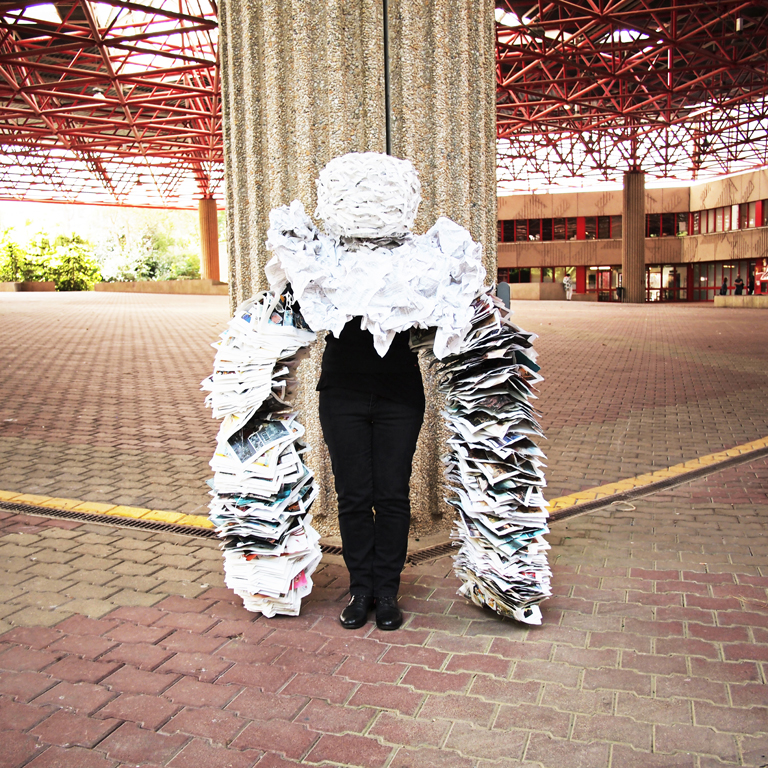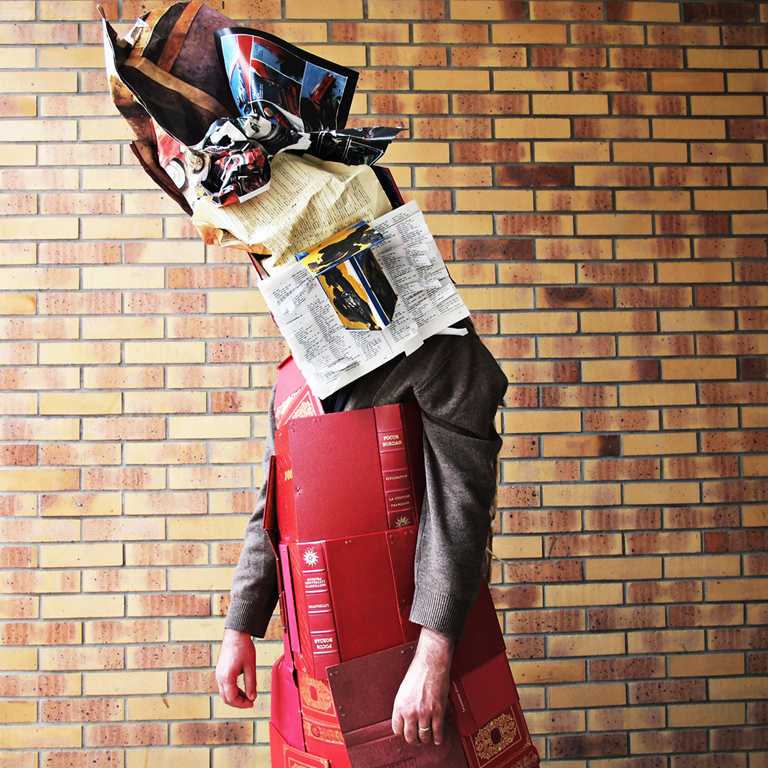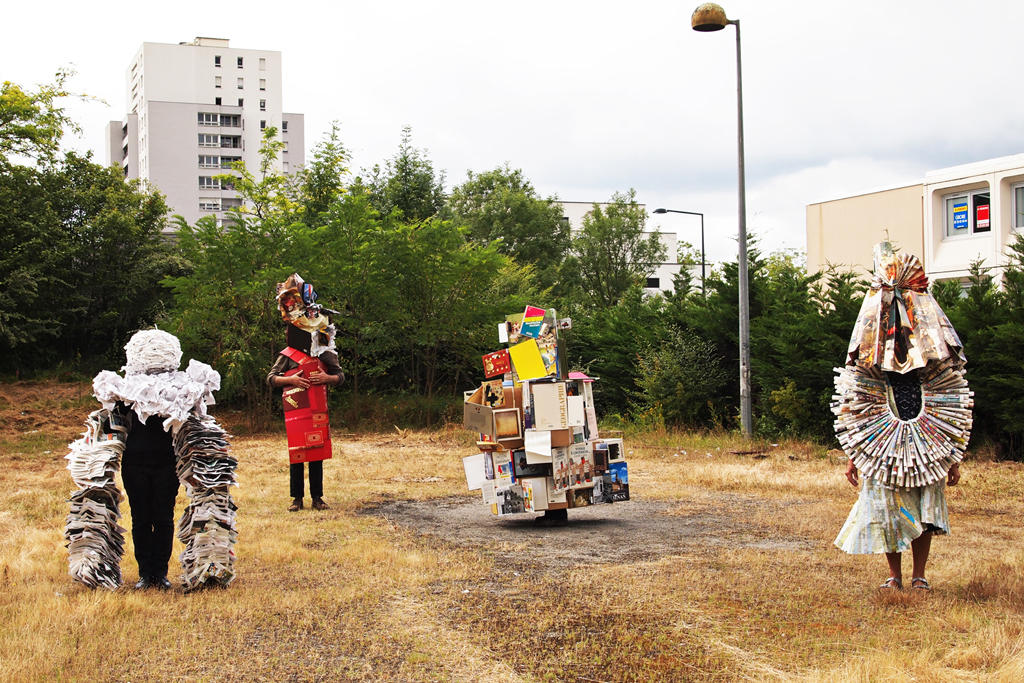 VOLUME(s)
A collaborative creation
Is at once a process, a performance and a publication. It is the realization of over 9 months of work with community members of the town of Rennes and Groupe FLUO.
To find oneself, to exchange, to start from everyday life to work together to create a collective imagination.
Define a common language that brings us together, transforms and modifies our ideas as we bring them together.
Practice – Experiment – Compose
Based on the abstract principle of "sculptural readings," VOLUME (s) both interrogates the meaning of words and the physicality of books. In a personal archeology of words, the  assemblage of text fragments construct a final piece of written work. Through a collective exploration of books, human architectures made from the cut, sewn, torn and wrinkled books dance and twirl the pages to question our relationship to books and reading.
Through this process of destruction and construction of text and meaning, we have stripped away the words and the works, toppled our mental library, to look differently at this particular object than perhaps the book and what is called reading. The participatory creation finished with publication of the process and a performance  that was presented in Rennes on October 4, 2017 at the Triangle library, October 6, 2017 at Carrefour 18 and October 7, 2017 at the Champs Libres library.
More than 50 people worked together for the successful completion of VOLUME (s) project.
Invited artists
Conception: Benoit Canteteau
Sound design: Céline Challet
Support
Les Bibliothèques de Rennes, L'espace Lecture de Rennes – Carrefour 18, le Ministère de la Culture et Communication /DRAC Bretagne.
Production
The performance was presented in October 2017.
The publication (text and photos – 32 pages) was printed in December 2017.
---
To browse the publication, click on the arrow: